Performance & Load Testing
Resources Center
Reaping the benefits of effective requirement gathering in AGILE
---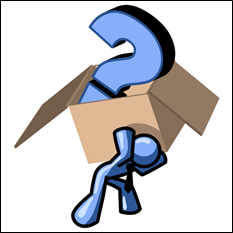 Requirement gathering is one of the key steps when it comes to any project management and IT project management is no exception to it. Requirements are generally visualized by functional experts and it is the responsibility of IT managers to convert those visual aspirations to appropriate designs and document those in understandable forms. This is not an easy task to achieve and takes time to achieve good mastery. With effective requirement gathering, one can achieve a lot of improvements and ease in his project management tasks. Here are some more advantages of effective requirement gathering in case of AGILE –

A software with key functionalities is made available to the business teams in a very short time of about 1-4 weeks and the team can start working on it right from that time. Thus availability of software makes visualizing requirements easier for the development and business teams both.


Most important functionalities are built and shipped first. This allows the business to reap most benefits out of the tool being built. Business starts capitalizing on their investments (as discussed earlier) very early into the project.


Communication is huge when it comes to AGILE and a high level of communication is maintained amongst the business and development teams. Effective communication helps the team improve the quality of requirements which further lead to fewer hassles in project management and product development. Thus a better quality end product is developed and delivered to the team in a short time.


Frequent releases help the stakeholders understand how the end product is shaping which further allows them to quickly suggest changes if they feel the necessity. This can save a lot of time that the team may have to be invest in future and thus saves on project budget.


The project scope and stories to cover are quite flexible and changes could be made to the requirements as the product evolves. This allows for the bandwidth to reprioritize the functionalities and improve requirements further. This improvement leads to creation of a better quality product and in less amount of time.


They key investments made into the projects are that into resources (Developers, testers, operations guys, etc.) Most of the project budget gets allocated to the expenses made on the team. Thus it is extremely essential to be most efficient with regards to the work that the team is doing and the time that it is investing into. "Re-work is a strict no-no". In such a scenario, agile allows for changes to be made to plans created as and when desired (based on the business need). Thus a huge amount of project cost can be saved.

Thus Agile allows for effective planning while in requirement gathering meetings and presents attributes that contributes to building of an effective product in less amount of time. This product starts meeting business targets not only from a very early stage but also keeps improving as the requirements evolve. This is why Agile is attracting so much of market attraction and the industry is all hung ho about it.

---