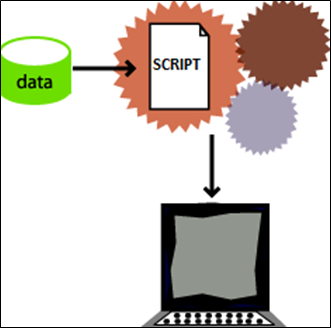 What is Data Driven testing?

Applications have become very data dependent. A user while accessing a site need to enter a lot of data items which means a lot of input items. And each of the input item can have thousands of different types of words or keys. It is thus necessary to reproduce the performance tests also in a way how it happens in the production environment. i.e., devising a mechanism to input multiple type of data items.

The mechanism of using different data items as input in performance tests for different users and for their different iterations is called data driven testing. This data is read from an external file. There can be an output data also that can come out of data driven testing. This output data can also be saved in an external file. A lot of tools that are available in market are now having features that support external data files. Data files can be of the following types –

What are the different types of data driven testing?

Table based DDT


WMI based DDT


PICT based DDT


Light-weight DDT

What are the advantages of DDT?

The process of script development can begin even when the application build is not ready and testers don't have to sit idle. They can build data, files and sources till the time of the release.


Modular scripting helps and avoids creation of extra scripts / functions and thus saves time


Robust scripts are created since error handling is better in modular scripts and since the data is to be pulled from outside it makes the scripts more efficient.


Data management is quite easy since changes only in the external data files are required.


Presence of large amount of data and data files handling those make the testing process very effective.

This post is also available in: French